Web Site Under Construction.
All pages are being updated and new services added.  We will endeavour to get this finished as soon as possible including spelling and grammar issues.  We are doing our own website and make better forest school leaders than designers.
Welcome To Our Website
BushKraft Forest School CIC (Community Interest Company) is a non profit organisation working with people of all ages and abilities.  We also work with and in partnership with many other organisations including schools, social care, charities.
A CIC is formed usually from people with a passion to want to try and alleviate problems that they have identified in their area of expertise.  BushKraft is no different and wants to tackle the social issues, build confidence in everyone and improve peoples opportunities and situations.  One of our skills is keeping families together and promote well being, positiveness and bonding together as a unit rather than individuals..
Most Companies are formed to make money for the people at the top, a CIC is formed to help the community around its existence.  By paying a Community Interest Company you are helping others by us putting our profits back into helping others in the community.
Mini Forest Explorers
This parent and pre school child session is run as traditional forest school where the children will guide their own learning.  We will have a set activity or theme to spark the children's interest but they do not have to sit in one place, they can go off on their own learning experience with guidance of trained forest school leaders and their parents.
Home Education Sessions
We run home education sessions for children who are not in school for any reason.  The up to date information can be found on our Facebook group called "BushKraft Home Ed Group".  There are three home education sessions to suite most people.  The under 9s and the over 9s which are parent and child based.  We also have the mixed home education drop off session which is parent free.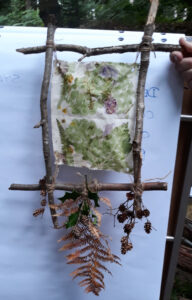 Baby Explorers (Under 18 mths)
This is a parent and child session based in the woodland.  Parents get to meet other parents in a relaxing environment.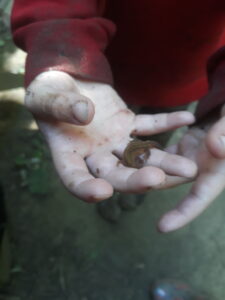 Birthday Parties
Our BushKraft children's birthday parties have something for all ages, from survival parties, basic bushcraft lessons, archery and even rifle shooting.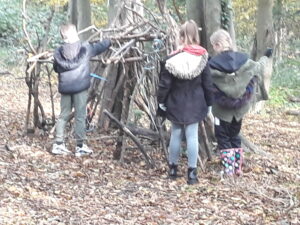 Archery Sessions for beginners
This is for the whole family aged 8 years upwards.  The age restriction is purely to do with size of the child to bow ratio.  If your child is capable of safely holding the bow, they can take part.
Schools, social care, charities and other organisations
We have forest sessions to suite all ages and abilities.  We work with individuals and whole families to promote and repair the bond, where there has been a breakdown.  We also promote how to cook healthy nutritious food without gas or domestic fuels.  Some people reading this may wonder why.  The answer is very simple, that even before the Covid hit there were families struggling to feed themselves and their children.  We also help both adults and children to work together and communicate with respect for each other.  Show how the family can enjoy time together with out spending lots of money.
We take referrals from other professionals, but can take self referrals if certain conditions are met as we rely on outside funding for this and have to justify how the money is spent.
Corporate and Works team building days. (Starting October 2021)
By using us you will be helping to fund our local community work.
We can offer team building in the woodland environment, over night camping and bushcraft skills.
Traditional Forest School
Traditional forest school is child led.  This does not mean we just let them run wild and boss us around, but we do not set a specific curriculum.  We facilitate their learning at a speed and style that suits the individual.  Our high ratio's of adult to child allows children to learn and explore the woodland and nature around them.